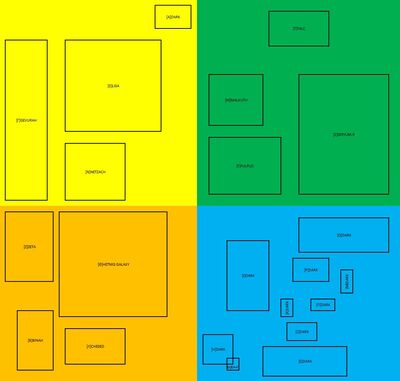 You will be searching the stars throughout different zones. Each zone has multiple sectors within it. Each zone is also mapped out with a grid.
Zone 1
This is the first zone that you arrive in.
Sectors
[0]LISA
[Γ]GEVURAH
[A]DARK
[N]NETZACH

Zone 2
Sectors
[F]FULRUC
[Ʃ]SERYUM.R
[T]TALC
[M]MALKUTH

Zone 3
Sectors
[Ɵ]HETMIS GALAXY
[B]BINAH
[Λ]CHESED
[Z]ZETA

Zone 4
Sectors
[Q]DARK
[I]DARK
[P]DARK
[M]DARK
[Z]DARK
[Ξ]DARK
[K]DARK
[H]DARK
[Δ]DAAT
[Π]DARK
[Ε]DARK

Ad blocker interference detected!
Wikia is a free-to-use site that makes money from advertising. We have a modified experience for viewers using ad blockers

Wikia is not accessible if you've made further modifications. Remove the custom ad blocker rule(s) and the page will load as expected.